MAIN MENU
Home
Our Services
To Sell/Let A Property
To Buy/Rent A Property
How To Advertise Property Here
Latest Property Ads 4 Sale/Rent
Search Property For Sale/Let
FaceBook Property Forum/News
Buying/Selling Tips
About Us
Our Office Location Map
Member Log In
PROPERTY FOR SALE ADS
Landed Houses
Apartments
Developers' Properties
Shop / Offices
Factory / Showroom
Land
PROPERTY FOR RENT ADS
Landed Houses
Apartments
Shop / Offices
Factory / Showroom
Land
USEFUL TOOLS
Loan Calculator
Currency Converter
Calculator
All Years Calendar
Klang Valley Street Directory
ASSOCIATES SITES
Negotiators Log In
Propwall
iproperty
Propertyguru
Contact Us:
Real Estate Negotiator Job Vacancy
Want to make

in real estate? Our company give you the right training and mentoring to build you to be a successful real estate sale person. Take up this challenge through us. We provide you the job opportunity and platform to make it BIG. CLICK HERE to discover how real estate agency commission are made.
If you want to buy, sell, let or rent real estate situated in or around Kuala Lumpur, Malaysia, D-Choice Properties can be of assistance to you. D-Choice Properties is registered with the Board of Valuers, Appraisers & Real Estate Agents to legally practice real estate agency in Malaysia. Give yourself the professional treatment you deserve by employing the service of registered real estate agents. The professional fee you pay is worth all the time saved and avoids yourself from any frauds. D-Choice Properties transact residential, industrial, commercial buildings and land situated in the Kuala Lumpur Conurbation (or Klang Valley) such as:
Kajang Bangi Putrajaya Cyberjaya Dengkil Nilai Seremban Mantin Pajam Ampang Bangsar Brickfield Cheras Seri Kebangan Balakong Setapak Gombak Selayang Rawang Kepong Damansara Petaling Jaya USJ Subang Klang Banting Salak Tinggi Wangsa Maju Puchong Seputeh
Click Here to know more about D-Choice Properties.
Why Engage D-Choice Properties? To Find Out, Click Below Link:
Advantages Of Engaging Registered Real Estate Agents, and D-Choice Properties is one
7 Reasons For Appointing D-Choice Properties As Exclusive Real Estate Agent
CLICK HERE for more real estate news & FAQ.
To SELL, BUY, LET OR RENT Offices, Shop Office, Shop Houses, Service Offices/Business Centre, Shopping Mall, Hotels, Factories, Condominiums, Apartments, Service Apartment, Factory and Land In Malaysia
Contact Us:
Sell or let a real estate through D-CHOICE PROPERTIES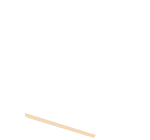 Have a Malaysia property For Sale/Let?

CLICK HERE to inform us your Malaysia property for sale. Once you have informed us your property for sale/to let, real people in the real estate business will contact you and will also market your properties both online and off-line!

Malaysia Properties Listed With Us Are Advertised Worldwide Online

As realtor based locally here, we also advertised your Kuala Lumpur conurbation (Klang Valley) Properties in the local news paper such as The Star, New Straits Times, Mail Mail, Sin Chew Poh Or Berita Harian. Your Malaysian Properties are advertised online in The Star Online Property Portal Propwall.com too. Your property is also co-broke all the realtors in the country and this means you need not engage any other realtors other than us. Your property is also emailed to mailing list which include embassies and corporations

Seeking a Malaysia property to buy or to rent?

CLICK HERE to tell us your needs and real people in the real estate business will soon call on you!