If you want to buy, sell, let or rent real estate situated in or around Kuala Lumpur, Malaysia, D-Choice Properties can be of assistance to you. D-Choice Properties is registered with the Board of Valuers, Appraisers & Real Estate Agents to legally practice real estate agency in Malaysia. Give yourself the professional treatment you deserve by employing the service of registered real estate agents. The professional fee you pay is worth all the time saved and avoids yourself from any frauds. D-Choice Properties transact residential, industrial, commercial buildings and land situated in the Klang Valley such as Kuala Lumpur City Centre (KLCC), Petaling Jaya (PJ), Damansara, Bangsar, Puchong, USJ, Kepong, Selayang, Rawang, Nilai, Bangi, Kajang, Cheras, Shah Alam, Klang, Dengkil, Banting, Putrajaya and Cyberjaya. Click Here to know more about D-Choice Properties.
Why Engage D-Choice Properties? To Find Out, Click Below Link:
Advantages Of Engaging Registered Real Estate Agents, and D-Choice Properties is one
7 Reasons For Appointing D-Choice Properties As Exclusive Real Estate Agent
CLICK HERE for more real estate news & FAQ.
To SELL, BUY, LET OR RENT Offices, Shop Office, Shop Houses, Service Offices/Business Centre, Shopping Mall, Hotels, Factories, Condominiums, Apartments, Service Apartment, Factory and Land In Malaysia

+6012 - 2080 366
+603 - 8210 2028
OR
Fax: +603 - 91001634
OR

Other Services Available Upon Request Call Us For Free Quotation
Sell or let a real estate through D-CHOICE PROPERTIES & enjoy up to 30% Discount* off the Malaysian Board Of Estate Agents regulated agency fee. (*not applicable to property for sale below RM100,000)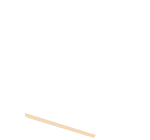 Have a Malaysia property For Sale?

CLICK HERE to list your Malaysia property for sale into our online marketing search engine. Have a Malaysia property To Let?

CLICK HERE to list your Malaysia property to let into our online marketing search engine.

Once you have listed your property for sale/to let, real people in the real estate business will also market your properties off-line!

Seeking a Malaysia property to buy or to rent? CLICK HERE to tell us your needs and real people in the real estate business will soon call on you!

Malaysia Properties Listed With Us Are Advertised Worldwide Online

As realtor based locally here, we also advertised your Kuala Lumpur/Klang Valley Properties in the local news paper such as The Star, New Straits Times, Mail Mail, Sin Chew Poh Or Berita Harian. Your Malaysian Properties are advertised nationwide online in The Star Online too. CLICK HERE to view some of recent ads.

Today's Value Buy/Rent Call US

Feature Property For Sale
Are you an expatriate looking either to rent or buy a property in Kuala Lumpur, Malaysia? If you are, you can stop searching further because you come to the right website. Transacting with us is simple and safe. Simple in the sense that we can pick you up at the airport upon arrival or at the hotel where you are staying and safe because because we registered by the Malaysian government to practice real estate agency. Most important of all our service is 100% FREE to you! We can help you source the right property to buy or leased long term. We have both primary and secondary properties for sale or to let. You need not engage more real estate agents than just us. We will find you the right Malaysia properties starting with what we have and we go further to co-broke with other real estate agents to give you choices.
More Tips For Expatriates:
Malaysia - My Second Home Program
Featured Serviced Apartment To Let
Staying short term in Kuala Lumpur, Malaysia? We can help you find the serviced apartment. CLICK HERE to view some choices.
Featured Serviced Offices To Let

Simply don't want the hassle of setting up your office? We can offer you serviced offices or business centers that you can rent or lease for any numbers of months! Any sizes too. For more details CLICK HERE
Feature Office Space To Let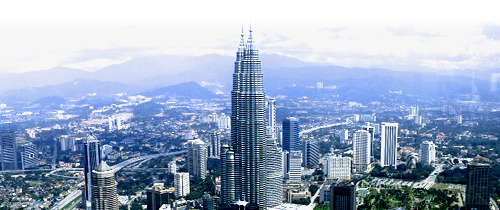 Need to lease long term traditional offices in Kuala Lumpur, Malaysia? CLICK HERE to view some choices
Featured Auction Property

Purchasers, please note that you are require to pay us an agency fee of 2.75% of the successfully bided price. CLICK HERE to view most updated list of auction properties.